Who We Are
Daron Rosenberg Creative is a group of professionals highly experienced and skilled in integrated solutions that utilize technology, digital marketing and engaging creative to help optimize your processes and achieve your revenue goals.
Daron Rosenberg
Salesforce Certified. Business Builder. Trusted Advisor to C-Level Leaders.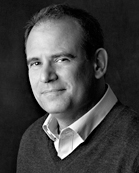 Client-centered SaaS consultant, focused on integrated solutions that utilize technology, digital marketing and engaging creative to optimize business processes and maximize ROI.
As Internet, social media, mobile and Big Data technologies are rapidly revolutionizing the way customers learn to make decisions, we are bringing our knowledge of cloud computing, digital publishing and cross-channel marketing optimization to our projects to give clients the competitive edge that they need.
for Real Estate: Rosenberg has helped successfully market 26 real estate properties in both New York and New Jersey by providing a wide range of services including website, print design, photography and integrated marketing campaigns.
for Nonprofits: He helps market numerous nonprofit organizations so that they can more effectively present their value and services to their communities, increase involvement, grow membership and fund raise. Rosenberg has helped Tony Bennett's foundation, Exploring the Arts and the school he founded, the Frank Sinatra School of the Arts. Rosenberg has also helped The Westport Weston Family Y build a strong local community and The Max Cure Foundation in its fight against pediatric cancer. Early in his career, Daron spent time working with the Museum of Modern Art.
for Information Technology: With a long history working with information technology companies and technical content, Rosenberg draws from his 12 years in Tech Publishing to help Software, IT Security, Technology and Management Consulting companies with their branding efforts.
for Publishing: Ten years ago, before starting Daron Rosenberg Creative, Rosenberg worked for twelve years in publishing for CMP Media where he had the role of Creative Director for Techweb, a network of 9 leading information technology web sites. Through this experience, he developed extensive knowledge of usability and web interface design and won numerous awards for his work. He also played a pivotal role in transforming the publishing process during two major technological refreshes: 1) from galleys to desktop publishing and 2) from desktop publishing to internet publishing.
as a SaaS Consultant: Rosenberg is frequently called upon by clients to develop software solutions that meet their business, publishing, marketing and advertising needs. Often these solutions include choice of cloud-based or desktop software, web platforms, data analytic software, content management systems, SaaS marketing automation and optimization, email marketing and social media strategies. In both a Pre and Post-Sales role, Rosenberg additionally demonstrates the software solution and provides documentation for use and best practices with a keen focus on the client's business needs.
as a Content Marketer: Daron was also an early pioneer in Online Content Marketing. For five years he acted as creative director for the Custom Publishing Group within CMP Media, where he directed the design of 32 websites for clients that included Microsoft, IBM, HP, and Novell. More recently, he has worked with other marketers to create a wide array of content marketing materials about Adobe, Oracle and Microsoft products that are targeted to prospects within the varying stages of the decision making cycle and sales funnel.
as an Art Director: As the art director for InformationWeek Online, he both designed and handled the daily publishing of this popular news website. As Associate Art Director of InformationWeek, the printed news magazine, he worked closely with editors and designed spreads, commissioned illustrators, photographers and designers.
as an Educator: With a passion for educating and helping other artists succeed in the digital arena, for 6 years, Rosenberg taught Adobe Illustrator and Adobe Photoshop at the School of Visual Arts in Manhattan. Currently, while working for his clients, he trains and consults for them on how to keep their brand design consistently on target across multiple channels. Rosenberg also educates his clients on how to extend their brand visibility and reach their target audience.
Degree & Advanced Studies: Rosenberg earned his BFA in design at the University of Michigan and took advanced design and photography studies at Parsons, the School of Visual Arts and the New York Studio School.
Deep knowledge base and skills with: Salesforce Sales Cloud, Adobe Creative Cloud, digital marketing, mobile apps, PowerPoint, presenting & demonstrating software solutions, numerous SaaS cloud apps for sales, business intelligence, team collaboration, and data analytics.