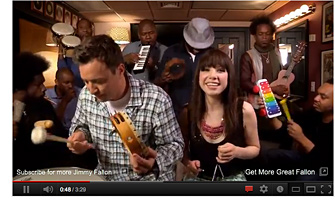 You've probably heard or seen "Call Me Maybe" and "Gangnam Style" by now. They're two music videos that became internationally viral in a matter of weeks, showing the world once again just how far-reaching the Internet is. Indeed, the combination of interesting content and social media can create a marketing powerhouse.
If you're an entrepreneur, you have to learn how to harness the influence of the Internet for your own business. Nowadays, smart marketing is not just about promotion—it's also about creating something that's worth promoting. But the question is, "How?"
Smart Marketing's Secret Weapon
The secret is engagement. Draw people in, and they're going to pay attention to what you have to say and also share it with others. Technologies have changed, but one thing remains the same: The customer is king (or queen), perhaps even more so now than ever. People have laptops, tablets, smartphones. They can go online anywhere and anytime, thanks to mobile and wireless Internet . They write blog posts about the products they like or hate. They leave reviews on online stores. They post links on content aggregate sites. They're just one click away from liking or sharing a video, photo, or an article. The online public has a huge influence on what becomes popular. In short, appeal to what people want, and you'll gain loyal customers.
This is why some businesses fail in smart marketing. They tend to focus too much on themselves, posting content that screams, "Our business is amazing!" A more successful approach, on the other hand, is posting content for the customers that come across as "You need this, so we made this for you."
Is it Share-worthy?
Smart marketing is about creating content that people find valuable enough to share with others. It's content that shares useful information, elicits an emotional response, tells a memorable story and appeals to the senses.
However, the Internet can be a fickle place. What's popular now may not be tomorrow. Thus, you need tools such as Google Analytics to help you keep track of your website's performance. But what if statistics show that your website is not keeping up? You may need more help from a design and marketing company specializing on Web strategies. We can help your business establish a stronger presence online through developing relevant content and promoting it on social media. So don't get left behind—drop us a line now to get more information.