Brand Strategy & Development
The definition of a brand is "the evidence of distinction." Without distinction, your company, services and products are not achieving the value that they deserve.
Every business is unique but what differentiates you from your competitors? Is your brand distinction recognized by everyone in your organization, your current and your potential customers?
The process of developing your brand begins with uncovering what differentiates you from the rest of the companies in your industry.
Daron Rosenberg Creative will work with you to:
- assess your company's brand perception
- conduct a brand discovery session to uncover your company's brand essence
- review your company's strengths and weaknesses
- research your competitors
- review your offline and online marketing materials
- develop a strategy for how best to use the newest online technologies
Once we have determined your unique brand qualities, we will develop positioning statements & visual mood boards to help guide the implementation process.
Implementing your branding process will include:
- brand adoption: the internalizing & externalizing of your brand messages
- creative development: corporate identity, web presence, printed collateral, advertising
- content creation: article and blog writing, social media
- monitoring: tracking and analytics of all efforts to maximize ROI
- benchmarking: among customers, prospects and employees
Done right, a strategic focus on brand can and should drive sustainable growth and lasting change.
Identity Design
Crafting a strong, relevant and engaging identity for any company or organization is critical for your business efforts. A technology company should not have a logo that looks like it's better for a financial institution or a clothing retailer. It's important to work with a design group that is tapped into the current culture and trends and understands what consumers have come to expect from a company within your industry.
While designing an identity for a specific industry it is also important to understand how different fonts, colors and type treatments can add the qualities and characteristics that you want associated with your brand. Without this knowledge and experience your identity designer can do you more harm than good.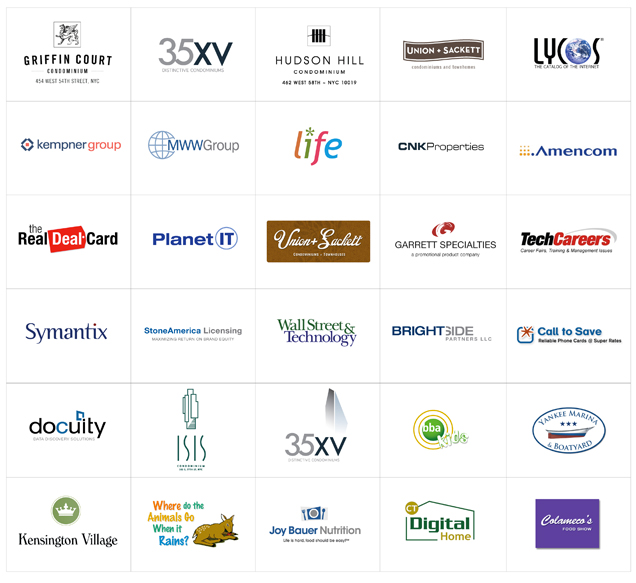 When we work to create your corporate identity, we will do the right research and design work to make sure your new logo is in sync with your industry and visually defines the personality that you want for your company.
Web Design
Websites have become one of the places customers first come in contact with your brand, services or products. Because of this fact, it's important to make a very good first impression with solid, clean, and engaging design, as well as excellent usability. Having designed and produced well over 100 websites, we are experts in usability, how to make your website stand out, and how to make your core value proposition clear to your potential customers.


For many clients we also give ongoing support with general updates, adding in new sections and special promotions. For clients who want to be able to update their website themselves, we develop websites within Content Management Systems (CMS). For simpler needs we can develop within blogging platforms. If you have a large website, we use a powerful CMS that is both easy to use and simplifies the management of large volumes of pages and data.
Print Design
While so much is electronic today and reducing paper waste is important, print design needs are still alive and kickin'! If you are in business and meeting potential customers or clients, you still need a business card, sell sheets or a brochure. If you are in real estate, you will still need floor plans, posters, pricing sheets and postcards. If you partake in trade shows you will need posters or postcards.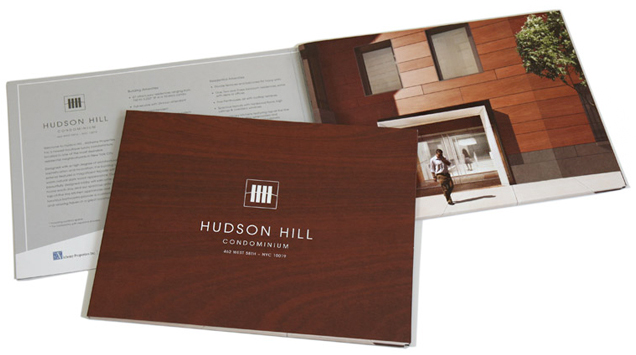 If you need to advertise, print ads are still an excellent source of raising your exposure. Having worked in print publishing for 12 years, we know the file formats that printers need to produce great looking pieces. After we design your pieces, we can also be on press at the printers to assure the print quality that you expect.
Having a traditional design background, we also know how best to present your brand in a printed format versus an online format. Each medium has it's strengths. We are typically called upon to design and produce complete sets of materials for companies that span across all mediums.
Ad Design
The world of advertising has radically changed over the past decade creating many new opportunities for how to get your service or product in front of your prospective customers. For small and mid-sized businesses these changes are extremely important because they have brought down the cost of advertising to be more aligned with limited budgets.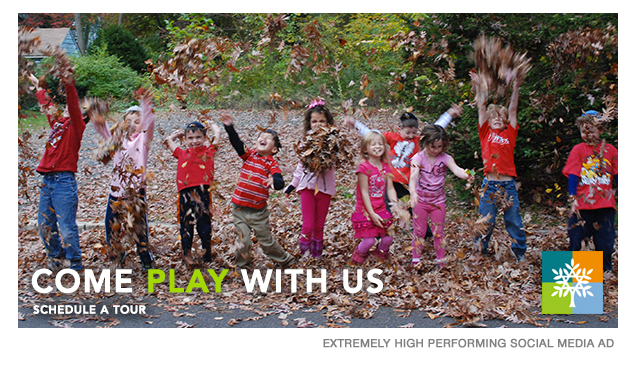 Daron Rosenberg Creative is well versed in the wide range of opportunities for you and can craft an advertising plan, design, produce and place the ads within the different media channels. For our clients we can design print ads, flash banner ads, local ads, and create Pay Per Click Google Adword campaigns. We can also design effective online landing pages with the goal of converting visitors to leads and then customers.
Signage Design
When you want to be noticed by "foot traffic" you must have strong signage to capture their attention. We have designed signage for real estate properties that need to be seen, promote their condominiums or retail spaces for rent and for companies that need to be noticed at trade shows.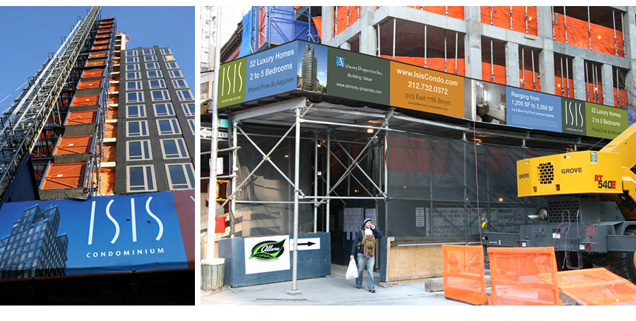 We also have solid relationships with high-quality printers to both implement our designs and install them.